Creature from the Black Lagoon (CFTBL) is a classic Bally game from 1993, with a drive-in-movie theme based on the cult 50's movie of the same name. The drive in theme is captured flawlessly using classic 50's tunes (including 'Rock Around The Clock'). Visit the snack bar for a hot dog or popcorn and try to sneak a kiss from your date. The main feature at the drive in is the Creature from the Black Lagoon which the game plays some classic scenes from the film in 'dot-mation'. Your goal if to find the Creature and Rescue the Girl in one of the most challenging multi-ball modes ever. Once multi-ball begins, the creature appears under the playfield in pinball's firsts, a moving hologram.
The photos shown below are of a recent CFTBL we have recently restored and are typical of what your game will look like upon completion.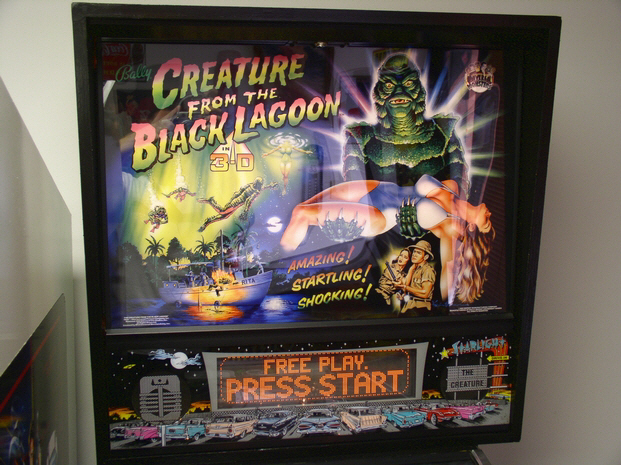 Beautiful artwork on back glass and speaker panel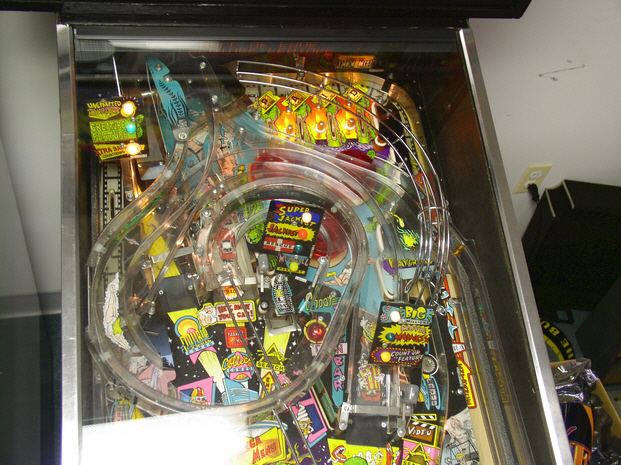 Two huge main ramps create great flow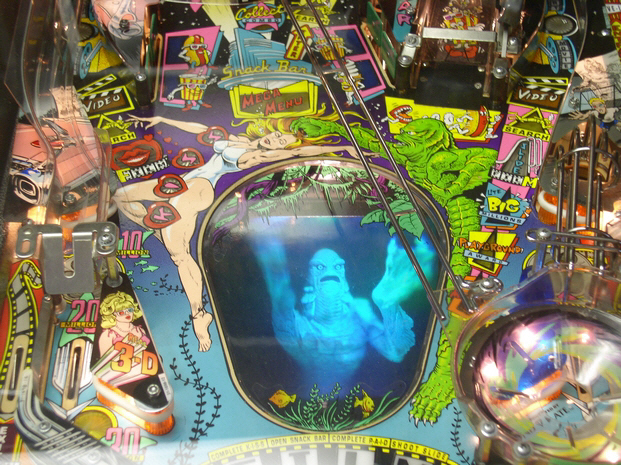 Most creature holograms tend to get blue from age but not this one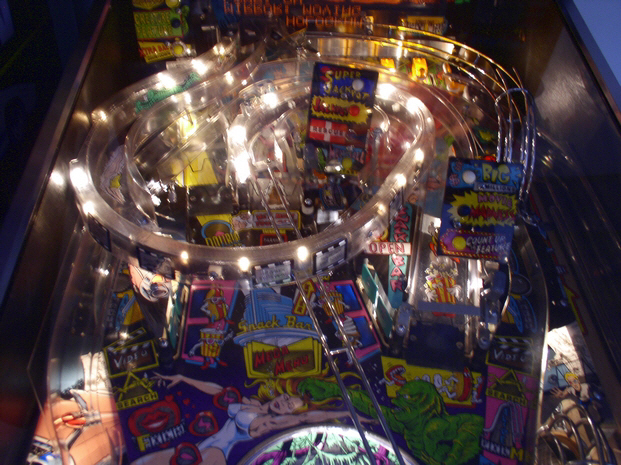 One of the best pins to play in the dark with its LED lit ramps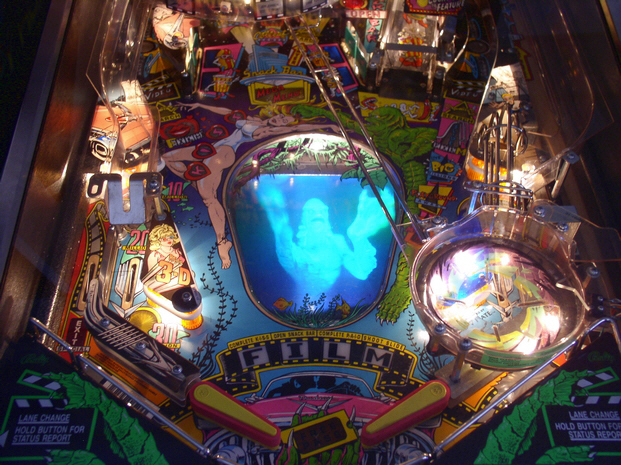 Can you find the Creature and save the girl during multi-ball?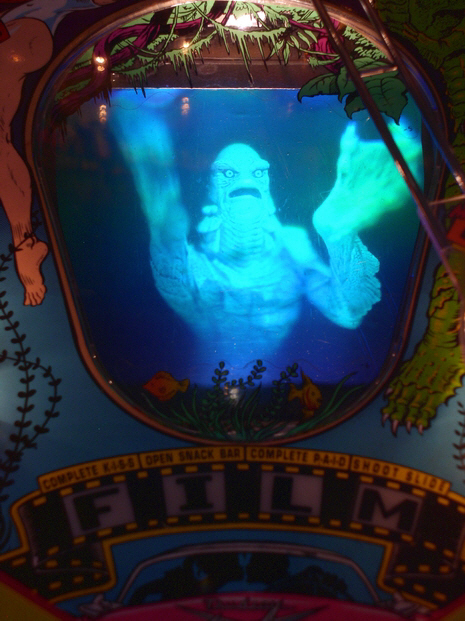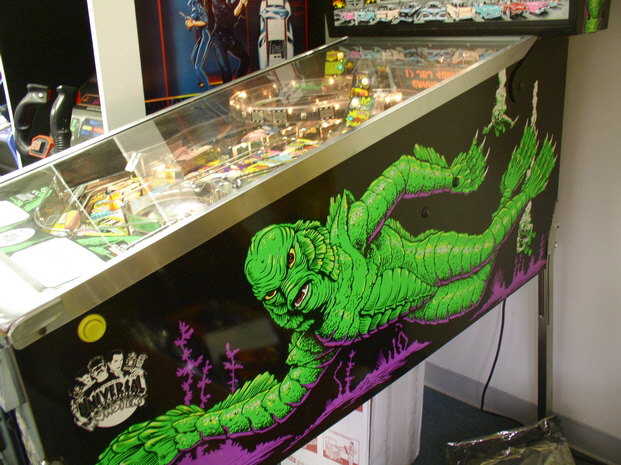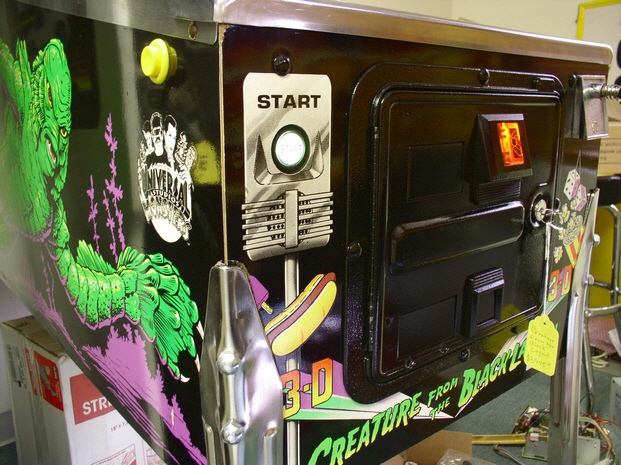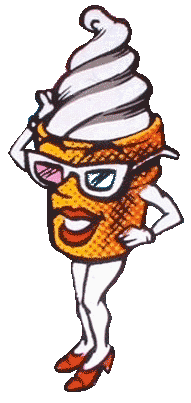 A little about the Creature from the Black Lagoon...
Creature from the Black Lagoon was released at the height pinball boom and was popular then, but has since become highly sought-after by collectors with a production of only 7,841 One of the greatest Universal Studios monsters ever, this pin is popular not only with pinball enthusiasts, but by fans of the film. Casual players are immediately attracted to the Creature by its stunning artwork, dazzling lights and retro look and familiar 50's music.
---
Copyright © 2003 Funhouse Amusements
---