Bally - 1993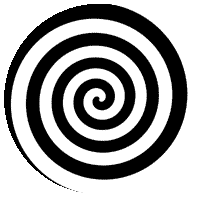 All of Rod Serling's most uncanny and popular episodes of the Twilight Zone in one great pinball machine. Twilight Zone (TZ for short) is widely regarded by pinball collectors as one of the best machines ever produced and the ultimate in pinball experiences. Much effort went into designing this pin and its obvious from first glance. Its sci-fi/fantasy theme is directly taken from the original television series "The Twilight Zone" featuring its host, creator and writer Rod Serling. This pinball even plays a version of "Twilight Zone" as its main theme music by Golden Earring. Pat Lawlor and designers incorporated a few extras into TZ from other pinball machines they created including Funhouse (FH), The Adams Family (TAF), Whirlwind (WW) and Banzai Run (BR). Many of the items on the playfield and artwork can be directly traced back to one of nostalgic television episodes.
Twilight Zone is a wide-body pinball machine with interesting playfield and numerous toys. The playfield features a working analog clock, 3 pop-bumpers, 4 flippers, working gumball machine and mini playfield. Even the plunger has a slight twist. The pin has a manual skill shot plunger that will send it to an auto plunger to launch. Twilight Zone is the first and only pinball machine to use a very light ceramic pinball termed "Powerball" that plays extremely fast on the playfield. There are 18 game modes and 5 different multi-ball modes such as the famous 6 ball "Lost in the Zone" multi-ball. If that wasn't enough it also has 2 magnets under the playfield to catch and re-direct pinball's back at the player. The back glass also has a dot-matrix display for game status, score and entertaining animations. As you might have guessed, Twilight Zone is probably one of the most complicated pins ever conceived to date. Great artwork, incredible sound-effects and fantastic music all oozes effortlessly together in this incredible pin.
The photos shown below are of a recent Twilight Zone we have recently restored and are typical of what your game will look like upon completion.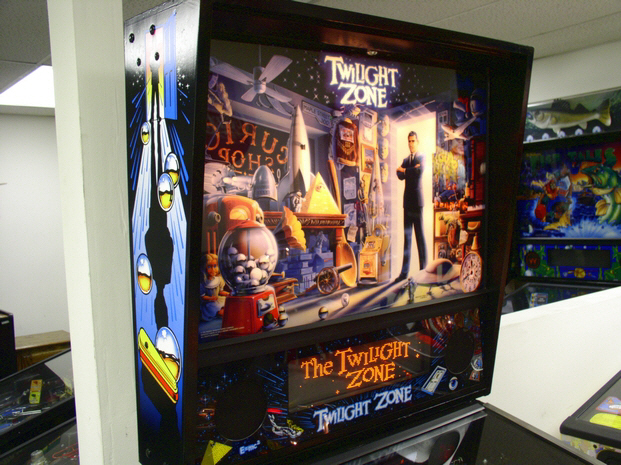 Nice bright display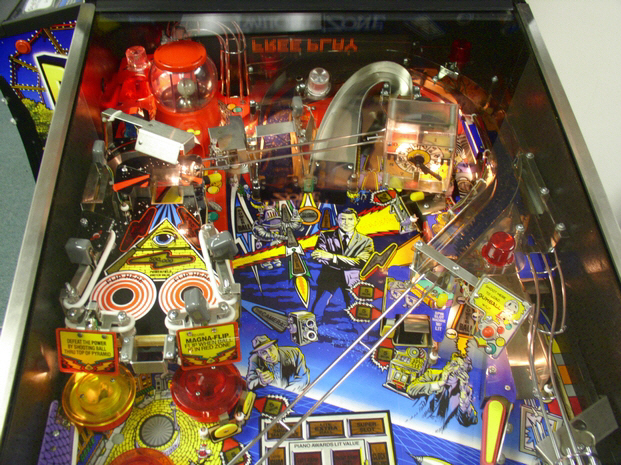 Simply gorgeous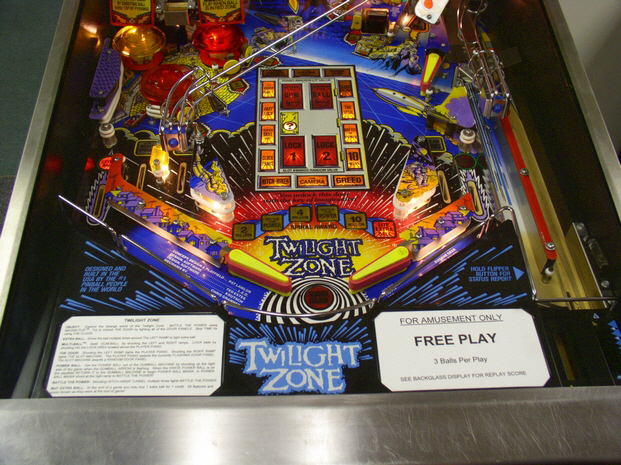 Do you think you have what it takes to get Lost in the Zone?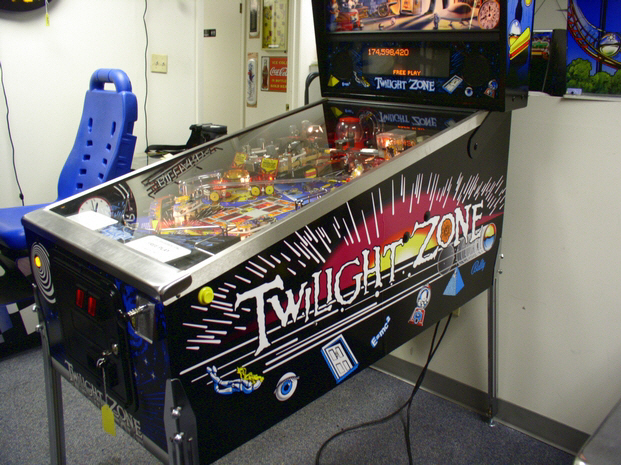 Clean enough to eat off of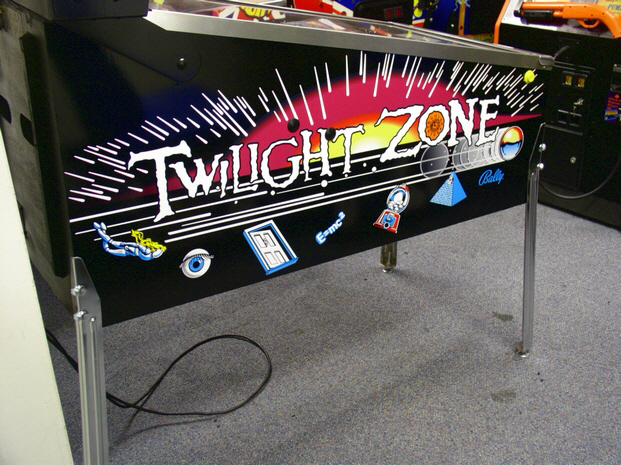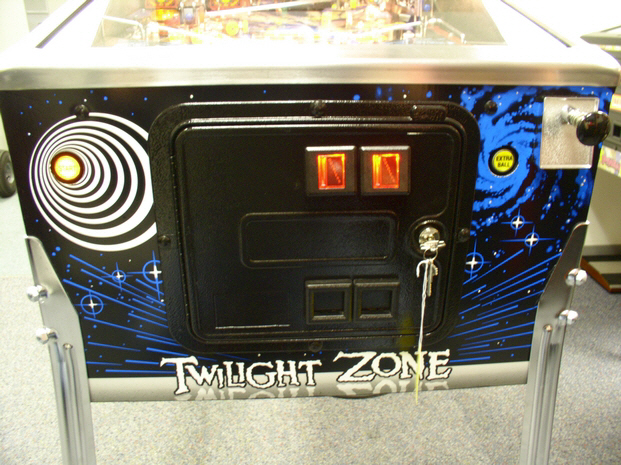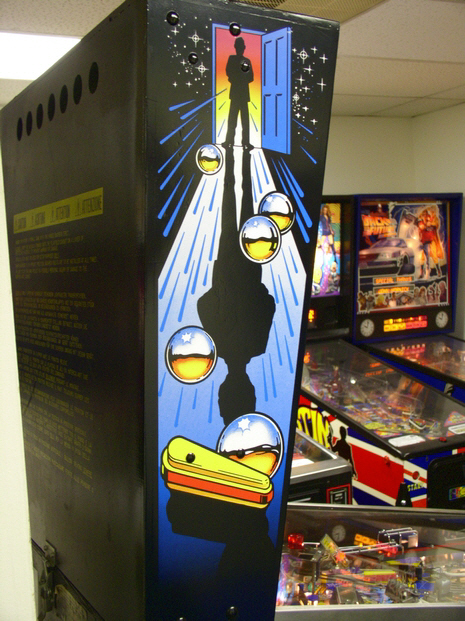 Back to the top
---
Copyright © 2003 Funhouse Amusements
---