Celebrating 18 years of excellence in games, service, and support!
Do you operate coin-op equipment that can't seem to stay fixed? Is your current service provider simply not offering sufficient repair services? Would you like to upgrade that old CD jukebox to a new state-of-the-art Internet Jukebox music system? How about upgrading that old Golden Tee Golf or converting it to a new Golden Tee Live?
With almost 20 years of experience, Funhouse Amusements has established itself as one of the most reliable, professional, and qualified names in gaming. Whether it's the repair of a game you already operate, the sale of a new one, the installation of a totally new system, or the restoration of a favorite jukebox, we take great pride in the quality of our workmanship and our commitment to total customer satisfaction. What started in 1991 as a small venture focused on repairs and sales to private game rooms has expanded greatly in scope, specializing now in emerging technology for commercial clients as well.
Funhouse Amusements has become an industry leader with the know-how to provide operators with the latest in internet and computer-based entertainment, be it music, gaming, or a combination of the two. For customers looking for gaming entertainment, we specialize in a variety of computer based programs, including games by Merit™, Raw Thrills™, Incredible Technologies™, and many others!
We also specialize in meeting the needs of internet jukebox operators. For operators seeking access to new locations, we have the knowledge to make it happen. Funhouse Amusements has the expertise needed to handle every facet of the system installation – including setup of the internet connection – as well as the subsequent maintenance of these systems. (For more information on all of our operator services, see our Operators' Corner page)
While Funhouse Amusements has expanded in past years to serve commercial needs, we've remained committed our homeowner clientele as well. We repair and restore all types of game room items, including pinball machines, video games, touch screen games, CD and 45 jukeboxes, sit-down driving games, and nostalgic advertising signs.
We strive to provide the highest quality game room items. To take the worry out of the buying process, we back all of our products with a 100% 90 day in-home warranty to ensure that you are fully satisfied with your purchase. If we don't have a particular pinball or game in stock, we will be more than happy to locate one for you!
All Local Sales Include:
· 100% "End to End" 90 day in-home warranty.
· Delivery – We deliver the products ourselves to ensure no damage occurs in the process.
· Setup – We ready the item completely – no assembly required!
· Most importantly, we provide complete service after the sale on every item we sell!
Whether you are an operator looking to purchase equipment, a newbie to the gaming industry ready to purchase your first game, or a homeowner whose favorite game has suddenly ceased working, we would love to help YOU! Contact us today to schedule an appointment, and find out why countless customers have chosen Funhouse Amusements as their source for "Havin' fun since '91!"
| | |
| --- | --- |
| Pat Lawlor's action packed golf themed pin featuring the antics of Budd and Buzz | Open as many attractions possible! |
| Be a tycoon and Own it all! | All of the 80's nostalgic games authentically reproduced in upright and cocktail table cabinets |
| 2006 version of Golden Tee featuring 29 Courses in one authentic arcade cabinet | The Most Sophisticated, Most Realistic, and Most Fun Bowling Video Game Ever Made! |
| The Hunt Continues!!! | Merging the speed of the racetrack with the speed of the silver ball! |
| Pat Lawlor and Stern team up together for another great adventure in Pinball | |
| Copyright © 2003 Funhouse Amusements | |
---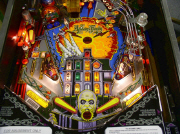 Complete "Shop" and Restorations

Wide Variety of Neon and Other Signs to Choose From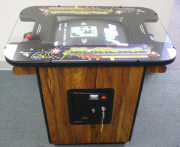 80's Classics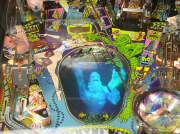 90's Classics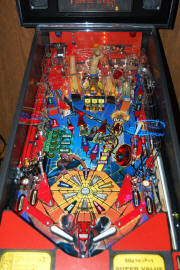 New in box games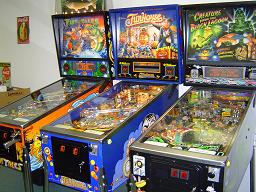 Refurnished and Ready for Delivery

Classic 80's Arcade Games Available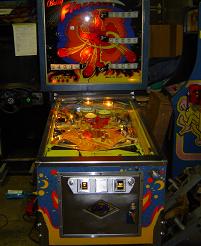 Top Notch Service and Repair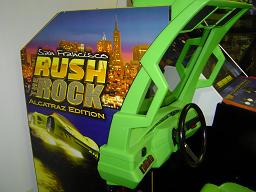 Sit down driving games to choose from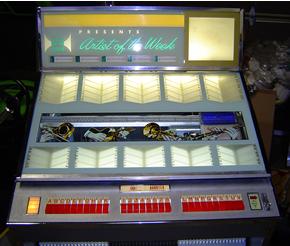 Nostalgic Jukebox's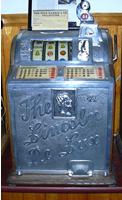 Collectable Antique Slot Machines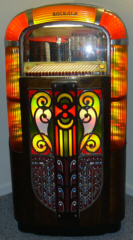 Unmatched Restorations
Fun for the Entire Family!